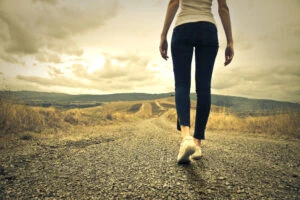 Sexual abuse refers to any act where one's boundaries and consent are violated in a sexual context, such as forcing, harassing, intimidating, or coercing someone into participating in sexual acts against their will. If you or a loved one experienced such trauma, our compassionate Culver City sexual abuse lawyers are here to offer you legal assistance.
At Arias Sanguinetti, our highly trained team of attorneys and staff are intimately familiar with the physical and emotional suffering sex crime survivors endure. As part of our unwavering commitment to justice, we stand as steadfast advocates for sexual abuse survivors in Southern California. Take the first step toward holding your abuser accountable by contacting our Culver City personal injury law firm.
Understanding Different Forms of Sexual Abuse in Culver City
Our attorneys are deeply committed to standing alongside survivors of sexual abuse, championing their rights and their journey to healing. We recognize the profound and varied traumas that survivors may face, including:
Revenge porn

Stalking

Molestation

Child sexual abuse

Statutory rape

Rape

Oral copulation

Hugging, kissing, or sexual contact without consent in an institutional or professional environment

Non-consensual condom removal

Indecent exposure at work, church, or a similar setting
Sexual abuse can impact people of all ages, and perpetrators may be family members, coworkers, friends, or even spouses.
Our Culver City sexual abuse attorneys are is committed to fighting for the justice and compensation you deserve, no matter the circumstances.
About the California Child Victims Act
The California Child Victims Act, also known as California Law AB 218, represents a significant legal milestone. This act, which went into effect on January 1, 2020, is designed to provide greater support to survivors of childhood sexual abuse in California by extending the statute of limitations for legal action.
Under this new legislation, survivors now have the opportunity to file a civil claim for past childhood abuse, regardless of the time that has passed since the abuse occurred. However, it's crucial to note that the Child Victims Act includes a limited look-back window that began on January 1, 2020, and spans three years.
Additionally, the new law empowers the courts to triple the compensation awarded to a survivor, especially in instances where there was an attempt to conceal the abuse. Given the urgency surrounding these legal matters, reaching out to an attorney promptly is crucial.
Our Culver City sexual abuse lawyer is ready to guide you through how the California Child Victims Act pertains to your situation.
Culver City Sexual Abuse Lawyer Near Me 310-844-9696
Institutional Sexual Abuse in Culver City
In many cases, an institution can be held liable for failing to prevent the abuse. Our attorneys have represented those exploited by individuals in positions of trust within various organizations:
Clergy Members
Sexual abuse by clergy members inflicts deep physical, emotional, and spiritual wounds on parishioners. Survivors often suffer in silence, but laws like the Child Victims Act offer them new opportunities for justice. Beyond the Catholic Church, many other religious sects and organizations have been found liable for protecting perpetrators.
Boy Scout Leaders
Revelations of hidden child sexual abuse cases within the Boy Scouts of America have led to thousands of men filing civil suits years later. The organization's failure to protect children has prompted sexual abuse claims and bankruptcy proceedings.
Educators and Fellow Students
Educational institutions must ensure students' safety. Sexual abuse in schools can take many forms, including unwanted touching, assault, and harassment. Perpetrators may include staff, teachers, or other students. It is the school's responsibility to investigate complaints, vet employees, and report abuse.
Colleges and universities are held accountable under Title IX and Title VII of federal law. They must protect students from sexual harassment and assault to receive federal funds. Failure to do so could also result in legal liability.
Various Authority Figures
Perpetrators within institutions exploit their authority, inflicting lasting harm. This can include authority figures like sports coaches, law enforcement officers, and medical professionals.
If you are a survivor of sexual abuse in any setting, a qualified attorney can help you get justice and regain control of your life.
Click to contact our Practice Areas today
Your Pursuit of Justice with No Financial Risk
At Arias Sanguinetti, we are deeply committed to advocating for sexual abuse survivors in Culver City, offering empathetic support and understanding during your challenging legal journeys.
One fundamental aspect of our commitment to you is our practice of handling cases on a contingency basis. This arrangement ensures that you owe nothing unless we successfully obtain compensation for the harm you've endured.
You can rest assured that you owe us nothing if your case does not result in a favorable outcome. This approach allows survivors to pursue justice without worrying about upfront legal fees.
Complete a Free Case Evaluation form now
Reach Out to Our Culver City Sexual Abuse Lawyers
If you or a loved one is a survivor of sexual abuse, the attorneys at Arias Sanguinetti will take action and secure the justice you rightly deserve. We will guide you through the process of holding the perpetrator accountable by securing damages through settlement or, if necessary, a civil lawsuit on your behalf.
Our history of positive outcomes reflects our unwavering commitment to advocating for survivors like you and striving to secure the most meaningful compensation possible. Your voice deserves to be heard, and we are here to provide the legal support you need during this challenging time. Contact us today to get started with a free consultation.
Call or text 310-844-9696 or complete a Free Case Evaluation form