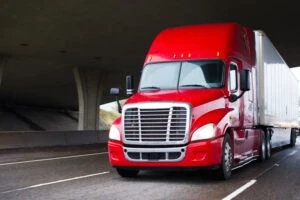 If you've recently been involved in a truck accident, it's important to know that you're not alone. Accidents involving large trucks can often be more serious and have greater consequences than car accidents.
To ensure your rights are protected, hiring a qualified Culver City personal injury attorney as soon as possible is essential. Don't wait to get in touch with a California truck accident lawyer at Arias Sanguinetti.
What Damages Can You Recover After a Truck Accident?
It's important to understand the potential damages that can arise from a truck accident. These crashes often result in significant physical, emotional, and financial hardships for the victims. In a truck accident lawsuit, there are several potential damages that you may be able to recover.
Medical Expenses
Medical expenses are one of the most significant costs that victims of truck accidents may face. These expenses can include medication, surgeries, emergency room visits, rehabilitation and therapy, hospital stays, and other lengthy treatments. The cost of medical care can quickly add up, leaving victims with a mountain of medical bills.
Lost Wages
Victims of truck accidents may also be entitled to compensation for lost wages. If the injuries sustained in the accident prevent you from working or require time off for recovery, you may be eligible to gain back the lost income you would have earned during that time. This includes current and future lost wages and any potential loss of earning capacity due to permanent injuries or disabilities.
Property Damages
Victims of truck accidents may be able to recover damages for property damage. This can include the repair or replacement of your vehicle and any personal belongings that were damaged or destroyed in the accident.
The costs associated with property damage can be significant and can further compound the financial burden already imposed by medical expenses and lost wages.
Non-Economic Damages
Finally, truck accidents can also result in significant emotional distress and mental anguish. The trauma of being involved in a truck accident can have long-lasting psychological effects, such as anxiety, depression, and post-traumatic stress disorder.
Victims may be entitled to compensation for their emotional suffering and the impact the accident has had on their quality of life and relationships.
Establishing Liability in a Truck Accident
Liability in a truck accident lawsuit is a critical aspect that must be thoroughly examined to determine who is at fault and responsible for the damages. In truck accidents, multiple parties may potentially be liable, including the truck driver, trucking company, truck manufacturer, and even other drivers involved in the accident.
To establish liability, evidence must be gathered and analyzed to prove negligence or wrongdoing on the part of the responsible party. This evidence may include police reports, eyewitness testimonies, video footage, and expert opinions.
Negligence
In truck accidents, negligence can take various forms, such as speeding, distracted driving, failure to properly maintain the truck, or violating federal regulations. Our attorneys understand the complexities of these cases and can navigate the legal process effectively.
Culver City Truck Accident Lawyer Near Me 310-844-9696
Why Should You Hire a Truck Accident Lawyer in Culver City?
Hiring a personal injury attorney is crucial to protect your rights and ensure you receive fair compensation when you're involved in a truck accident. Truck accidents can be complex, and the legal process can be overwhelming without the guidance of an experienced attorney.
Building a Strong Case
The attorneys at Arias Sanguinetti understand the intricacies of truck accident cases and have the expertise to navigate through the legal system on your behalf. They will investigate the accident, gathering evidence to determine the cause and liability.
This includes reviewing police reports, questioning witnesses, and taking a look at video footage. By conducting a thorough investigation, your lawyer can build a strong case and increase your chances of receiving the compensation you deserve.
Negotiating With Insurance Companies
Another critical role of an attorney is negotiating with insurance companies. Insurance companies are notorious for offering low settlement amounts, but we know how to advocate for your best interests.
Our team will negotiate aggressively to ensure you receive fair compensation for your medical expenses, lost wages, property damage, and pain and suffering.
Pursuing Financial Compensation
In some cases, a lawsuit may be necessary to secure the compensation you deserve. A personal injury law firm will guide you through the legal process, helping you understand your options and preparing you for what lies ahead. They will handle all the legal paperwork, file the necessary documents, and represent you in court if needed.
Click to contact our Culver City Personal Injury Lawyers today
Contact a Truck Accident Lawyer in Culver City, CA Now
If you've been involved in a truck accident, hiring a qualified law team is essential. We will fight for your rights, help you navigate the complex legal process, and ensure you receive fair compensation for your injuries, damages, lost wages, and emotional distress.
With our knowledge and experience, you can focus on your recovery while we work tirelessly to get you the best possible outcome. Don't hesitate to contact an Arias Sanguinetti Culver City truck accident lawyer as soon as possible to protect your rights and seek the justice you deserve.
Call or text 310-844-9696 or complete a Free Case Evaluation form