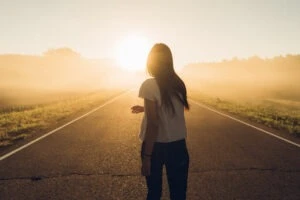 Sexual abuse encompasses any non-consensual or unwanted sexual act against another person. Forcing, harassing, coercing, or intimidating someone into participating in a sexual act is considered sexual abuse in California. If you or someone you love is a survivor of a sex crime, our California sexual abuse lawyers are here to help.
Arias Sanguinetti | Trial Lawyers represent clients across the state and are committed to helping sex crime victims. As California personal injury lawyers who handle these cases, we are experienced with the physical and emotional pain that survivors of rape, molestation, and other abuse endure.
Contact us today for a free consultation.
Cases Our Sexual Abuse Lawyers Handle
Our personal injury lawyers have a long history of successfully representing Californians who have survived incidents, including the following:
Rape

Stalking

Revenge porn

Non-consensual condom removal

Child molestation

Oral copulation

Statutory rape

Indecent exposure at church, work, or a similar setting

Kissing, hugging, or sexual contact without consent in an institutional or professional environment
Perpetrators can include family members, strangers, coworkers, friends, and even spouses. If you've been victimized, we are committed to championing your cause, pursuing justice, and securing the compensation you rightfully deserve.
Institutional Sexual Abuse and Harassment in California
Our attorneys have defended a large number of victims who have fallen prey to those in positions of authority within various organizations, including:
The Boy Scouts of America
While renowned for its emphasis on morality and imparting life skills to children, the Boy Scouts of America recently faced a harrowing revelation. A review of confidential files revealed that a staggering number of child sexual abuse cases had been intentionally concealed for nearly a century.
Today, numerous men are pursuing civil suits against the Boy Scouts, contending that the organization had an obligation to protect the children within its programs.The Boy Scouts had a duty to report all sexual predators to the authorities rather than ignoring such a serious issue or in some cases, actively covering up the abuse.
In response to the numerous childhood sexual abuse claims, the organization filed for Chapter 11 bankruptcy, leading to the establishment of a victim compensation fund. An attorney can help ensure you receive your fair share from this compensation fund if you are a victim of sexual abuse by a Boy Scout leader.
The Catholic Church and Other Religious Organizations
The sexual abuse inflicted upon parishioners by Catholic priests and other religious leaders leaves enduring physical, emotional, and spiritual scars. Survivors of such abuse carry enduring trauma. For far too long, victims have shouldered their pain in silence, unable to confront their abusers or those who played a role in enabling or concealing the abuse.
Fortunately, legislative measures like the Child Victims Act offer survivors new opportunities to demand accountability. This act addresses sexual misconduct, regardless of whether the perpetrator acted as an individual or was affiliated with a private or public institution.
If a clergy member or anyone else has victimized you or your child, our sexual abuse lawyers in California are here to provide guidance and support during this challenging time.
Schools and Colleges
Schools have a duty to protect their students, yet abusers still take advantage of the school setting to gain access to children and vulnerable young adults. Other students can also commit sexual abuse in schools and colleges, not just teachers and staff.
Sexual harassment and abuse in a school setting can include the following:
Sexual jokes or comments

Unwanted touching

Sexual bullying

Sexual assault

Molestation

Rape
While exact sexual abuse protocols vary, educational institutions are required to:
Report sexual abuse (known or suspected) to the appropriate authorities.

Thoroughly vet coaches, teachers, and other employees.

Investigate all complaints made about an employee or student's behavior.

Supervise children while they are on campus or participating in school activities.
Accountability in Educational Institutions for Sexual Assaults and Harassment
Educational institutions are responsible for preventing and addressing sexual assaults or harassment, whether they occur on or off campus during school-related activities.
When a school fails to take appropriate action, it opens the door to legal liability for the institution, its administration, and its staff for neglecting their duty to ensure the safety of the students under their care.
Our team has secured the largest known personal injury settlement against a university with USC in the OB/GYN George Tynall case, totaling $850,000,000 on behalf of the 710 sexual abuse survivors. We have the experience to know how to handle any sexual abuse claim, no matter how protected the offender may seem.
If you or your child is a sexual abuse survivor, you have the right to pursue a civil claim against both the perpetrator and the school district to seek accountability.
Institutional Sexual Abuse in Various Settings
Sexual victimization within institutions is often rooted in power dynamics, with perpetrators using their authority to victimize those in positions of trust. The consequences of such manipulation can be profoundly harmful, inflicting long-lasting psychological trauma on survivors.
Institutional sex abuse encompasses a range of offenses and may include sexual assault or harassment perpetrated by individuals in various roles, such as:
Employers

Religious figures

Teachers

Correctional officers

Youth organization leaders

Medical professionals

Caregivers

Foster parents

Sports coaches

Others in positions of authority
Abuse survivors have the right to pursue justice, reclaim control over their lives, and embark on the path to healing. If you are in need of legal assistance, reach out to our team. We are here to support you on your journey towards justice and recovery.
You Only Pay When We Win for You
At Arias Sanguinetti, our seasoned trial lawyers advocate for sexual abuse victims in California, regardless of their financial situation.
We operate on a contingency basis, which means you only incur fees if we successfully secure compensation for your damages. We understand the importance of providing accessible legal support to survivors, which is why our initial consultation comes at absolutely no cost to you.
Seek Justice and Compensation With the Help of a California Sexual Abuse Attorney
If you or a loved one has endured sexual abuse, our sexual abuse lawyers can fight for the justice and financial compensation you deserve. When we take on your case, we will help you hold your abuser and possibly an organization accountable by bringing a civil lawsuit on your behalf.
Our long history of success inside and outside the courtroom demonstrates our ability to obtain the maximum compensation available in your case. Remember, you owe us nothing unless we win. Our initial consultation is free, and there's no obligation to move forward after speaking with us.
Call us or complete our contact form for a free case evaluation.