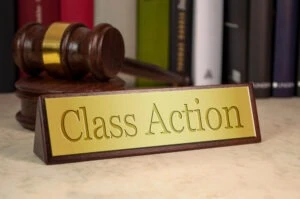 Have you been considering filing a mass tort or consumer class action lawsuit in Westchester? If so, it's important to understand the process before hiring a lawyer and pursuing a claim. As Westchester personal injury lawyers, we're here to provide some insight into the process and help make sure you have the knowledge you need to make an informed decision. 
Here, we'll explain the basics of mass tort claims in Westchester and what you need to know before filing your claim. For more information, don't wait to reach out to an Arias Sanguinetti mass tort and consumer class action lawyer.
What Are Some Common Types of Mass Torts?
Mass tort claims can arise from a wide range of situations where multiple individuals have suffered similar damages. Understanding the common types of mass torts is crucial to determine if your case falls within this category.
Defective Products
One common type of mass tort involves defective products. This can include everything from faulty medical devices and dangerous prescription drugs to defective household appliances or automobiles. In these cases, multiple consumers may have suffered injuries or harm due to a product's design, manufacturing, or warning labels.
Environmental Contamination
Another common type of mass tort is environmental contamination. This occurs when individuals are exposed to harmful substances in their surroundings, such as toxic chemicals or pollutants in the air or water. These cases often involve large-scale environmental disasters or ongoing contamination issues that affect a community.
Pharmaceutical Mass Torts
Pharmaceutical mass torts are also prevalent. These involve claims against pharmaceutical companies for the harmful side effects or lack of sufficient warning associated with a particular medication. Examples include cases against manufacturers of drugs linked to severe complications or long-term health risks.
Other Types of Mass Torts
Other types of mass torts include cases involving medical malpractice, consumer fraud, and workplace accidents resulting in widespread injuries.
How does a Mass Tort Claim Work?
If you're considering filing a mass tort claim in Westchester, it's important to understand how the process works. A mass tort claim involves a large number of individuals who have been harmed in a similar way by the same product or action. These cases typically involve defective products, dangerous drugs, environmental contamination, or other situations where multiple people have suffered similar, but not the exact same damages or injuries.
So, how does a mass tort claim work?
Hire an Attorney: Step one is to hire an experienced attorney who can gather evidence, build, and file a case on your behalf.
Gather evidence: Next, your attorney will help you gather all relevant evidence and documentation to support your case. This includes medical records, invoices for expenses related to your injuries, and other evidence proving your damages.
File your claim: If your attorney determines that your claim qualifies as a mass tort claim, it will be consolidated with other similar claims for the purposes of litigation. Consolidation allows for a more efficient legal process and gives greater weight to your claims in court. Instead of being heard individually, each case is combined into a single lawsuit. This saves time and resources for both the plaintiffs and the court.
Litigation: During litigation, your attorney will fight to prove that the defendant is responsible for your injuries and should be held accountable. This may involve presenting evidence, expert testimonies, and negotiating settlements.
Settlement: If successful, you may be awarded compensation for your injuries, medical expenses, lost wages, and pain and suffering. For higher chances at gaining settlement, contact a Westchester mass tort and consumer class action attorney now.
Westchester Mass Tort and Class Action Lawyer Near Me 310-844-9696
Class Action vs. Mass Action
Class action lawsuits are different from mass action lawsuits. Though both types of lawsuits involve groups of plaintiffs suing one or more defendants, they have distinct differences.
What Are Class Action Lawsuits?
Class action lawsuits are initiated when a single individual or a small group sues on behalf of a larger group that shares a similar legal claim. The group is represented by one or a few class representatives and is used when all of the plaintiffs share common facts.
For example, a group of employees who feel they were not paid fairly might file a class action lawsuit against their employer, claiming that all similarly situated employees were also unfairly paid.
A class action must also be certified by a judge before the case can be considered a class action. If the class is certified, all potential members of the class will be bound by the decision of the court and may be awarded compensation if the court finds in their favor.
What Are Mass Action Lawsuits?
Mass action lawsuits are similar to class action lawsuits but involve a group of individual plaintiffs, each with their own claim, joining together to bring a lawsuit forward. In this case, each individual plaintiff must prove their own claim. A court's decision on one plaintiff's claim will not necessarily affect the claims of the other plaintiffs.
While both class action and mass action lawsuits can provide a cost-effective and efficient way for plaintiffs to recover damages, the main difference between them is that in a class action lawsuit, plaintiffs who are part of the class can typically sit back and wait for the case to resolve. In a mass action lawsuit, plaintiffs must actively participate in the lawsuit and prove their individual claims.
Click to contact our Westchester Personal Injury Lawyers today
Why Should You Hire a Mass Tort and Consumer Class Action Lawyer?
When it comes to filing a mass tort or consumer class action lawsuit in Westchester, hiring a class action lawyer can provide you with several benefits.
Expertise and Experience: Arias Sanguinetti | Trial Lawyers have extensive experience handling complex cases involving multiple plaintiffs. They have extensive knowledge of the legal framework surrounding mass tort and class action claims in Westchester. With their experience, they can navigate the intricate legal process and ensure that your rights are protected.
Resource and Network: Our lawyers have access to a network of experts, including medical professionals, economists, and investigators. These experts can provide crucial evidence and testimony to strengthen your case. With their resources and connections, our team can build a strong case on your behalf.
Efficient Legal Process: By hiring a class action lawyer at Arias Sanguinetti, you can benefit from the efficiency of the legal process. Instead of each plaintiff filing a separate lawsuit, the cases are consolidated into one lawsuit. This saves time, effort, and resources for both the plaintiffs and the court. Our team is experienced in managing large-scale litigation and can streamline the process.
Increased Compensation: One major advantage of filing a class action lawsuit is the potential for higher compensation. By joining forces with other plaintiffs, the damages suffered by each individual are added together, resulting in a larger overall claim. This can lead to a more substantial settlement or jury verdict compared to an individual lawsuit.
Access to Justice: Filing a class action lawsuit allows you to access justice even if your individual damages may be relatively small. The costs and risks of litigation are shared among the plaintiffs, making it more affordable and accessible for individuals who may not be able to pursue their claims individually.
Strong Representation: We are dedicated to fighting for the rights of our clients. We will work tirelessly to hold the responsible party accountable and seek fair compensation on your behalf. With their expertise and advocacy, you can have confidence in the representation you receive throughout the legal process.
Complete a Free Case Evaluation form now
Contact a Mass Tort and Consumer Class Action Lawyer in Westchester
If you're considering filing a mass tort or consumer class action lawsuit in Westchester, it's important to work with an experienced law office. Whether you're seeking justice for defective products, environmental contamination, or pharmaceutical harm, a mass tort or consumer class action lawsuit can be a powerful tool.
With legal representation from Arias Sanguinetti, you may be able to increase your chances of obtaining fair compensation and holding the responsible parties accountable. Contact us now for help with your claim.
Call or text 310-844-9696 or complete a Free Case Evaluation form