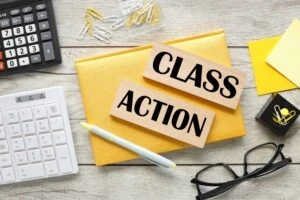 It is important to understand the complexities of class action and mass tort litigation in order to best protect your rights as a consumer. Having a knowledgeable and experienced California mass tort and consumer class action lawyer from Arias Sanguinetti on your side can make a huge difference in the outcome of your case.
Our California personal injury lawyers have extensive experience and will determine if a class action lawsuit fits your circumstances. A strategic and experienced approach will ensure that you and other injured class members maximize your chances of recovering compensation for damages. We have handled these types of complex legal cases for over 20 years, so we know how to get results.
The Basics of Mass Tort and Consumer Class Action Lawsuits in California
Navigating the complex world of mass torts and consumer class actions can be overwhelming for any consumer. Understanding what these terms mean and how they work is crucial to protecting your rights and seeking justice.
Mass tort lawsuits: These types of cases involve a large number of people who have suffered similar injuries or damages caused by a single product, such as a

defective drug

or a dangerous medical device. A crucial difference between a mass plaintiff case and a class action is that in a mass case, every plaintiff brings their own case, instead of being represented by a class representative. This means that every case is decided individually and there is no group ruling.

Class action lawsuits: A class action is a proceeding in which one or a few representative plaintiffs file a lawsuit on behalf of a larger group, called a class, who have been wronged by a defendant in a similar way. A lawsuit may be filed and proposed as a class action, but it does not become a class action until the judge in the case issues a ruling referred as "class certification" allowing the case to proceed as a class action. 
These cases involve a group of individuals who have been harmed by a company's unfair business practices or defective products. Class actions allow multiple plaintiffs to join together and seek compensation collectively, making it more efficient and cost-effective.
Another key difference between mass torts and consumer class actions is the level of involvement required from the individual plaintiffs. In mass torts, each plaintiff has their own individual claim and can choose to settle or go to trial independently. In consumer class actions, the claims are consolidated into one class action lawsuit, with one or a few representative plaintiffs who will represent the entire class.
How Arias Sanguinetti Can Help
Understanding the nuances of mass torts and consumer class actions is essential to building a strong case. Having a lawyer at Arias Sanguinetti can provide the guidance needed to navigate the legal process successfully. Our team can help determine the best legal strategy, gather evidence, and negotiate with the opposing party to ensure the best possible outcome for your case.
Types of Consumer Class Actions
Our class action law firm helps clients throughout California bring mass tort and class action lawsuits against consumer fraud and unfair business practices. We have been doing so for more than two decades. The types of cases we are prepared to handle include representing consumers who have suffered:
Deceptive trade practices

Defective and

dangerous products

Deceptive and

false advertising

Deceptive warranties and promises

Breach of employment laws/employment litigation

Unfair debt collection practices

Consumer fraud litigations

Breach of contract

Automobile dealer fraud

Securities fraud

Mortgage fraud

Unfair business practices
Unfortunately, how a consumer can be wronged is nearly limitless. Many organizations assume they can manipulate, mislead, and mistreat consumers without repercussions. Contact us to see how we can hold such organizations accountable. We offer free case evaluations to determine the strength of your case and if you should take legal action.
Types of Mass Tort Cases
Mass tort cases can encompass a wide range of legal disputes, each involving a large number of individuals who have suffered similar injuries or damages due to the actions of a single defendant. While there are many types of mass tort cases, some of the most common ones include the following:
Pharmaceutical litigation: This involves holding pharmaceutical companies accountable for the harmful side effects or inadequate warnings associated with their prescription drugs. These cases often arise when a particular medication causes severe personal injuries or even death to a large number of consumers.
Product liability claims: These mass tort claims deal with defective or dangerous products that have caused harm to consumers. This can range from auto defects, construction defects, deceptive advertising, and defective consumer products.
Environmental contamination: These cases involve holding corporations accountable for contaminating the environment and causing harm to nearby residents. These cases often involve toxic waste disposal, chemical spills, or pollution of natural resources.
Medical device lawsuits: These civil lawsuits are similar to the complex litigation of pharmaceutical companies, involving holding manufacturers accountable for injuries caused by defective medical devices, such as faulty hip implants or defective surgical mesh.
Institutional sexual abuse: Mass sexual abuse cases typically involve an institutional cover up of sexual abuse, allowing perpetrators to get away with assaulting or abusing a large number of people. Previous mass action cases include the USC Tyndell case, Boy Scouts of America, and the California Youth Authority cases.
Each type of mass tort case has its own unique challenges and complexities. Understanding the specific details and intricacies of your particular case is essential in building a strong legal strategy. That's why having a mass tort lawyer at Arias Sanguinetti is crucial. We can provide the experience needed to navigate the complexities of your case, gather evidence, and fight for your human rights as a victim.
Compensation and Damages for Victims
Seeking compensation and damages for victims is a critical aspect of mass tort and consumer class action litigation in California. When individuals suffer harm or injuries due to the actions of a corporation or company, they deserve to be fairly compensated for their losses. This compensation can help cover medical expenses, lost wages, pain and suffering, and other damages resulting from the defendant's negligence or misconduct.
How Is Compensation Obtained?
In mass tort and consumer class action cases, compensation can be obtained through settlements or trial verdicts. We can assess the strength of your complex tort case and negotiate on your behalf to secure a favorable settlement.
Settlements can offer a quicker resolution and ensure that victims receive compensation without the need for a lengthy trial. However, if a settlement cannot be reached, your lawyer will advocate for you in district court, presenting evidence and arguments to convince the jury of the defendant's liability and the appropriate amount of damages to be awarded.
Determining Compensation Amount
Determining the amount of compensation and damages in mass tort cases can be complex. Factors such as the severity of injuries, the impact on the victim's life, and the defendant's conduct all play a role in calculating the appropriate amount. We will work with experts, gather medical records, and evaluate the long-term consequences of the harm suffered to ensure that victims receive fair compensation.
Consult with an Experienced California Mass Tort and Consumer Class Action Lawyer
Navigating the mass tort maze can be overwhelming, but with legal representation and a strategic approach from Arias Sanguinetti, you can protect your rights as a consumer and seek justice.
Do you believe you have a claim that you can take to the federal courts? We're happy to offer free initial consultations for potential clients, so contact us now to discuss your specific case. Remember, you don't owe us anything if you don't win, so you have nothing to lose.