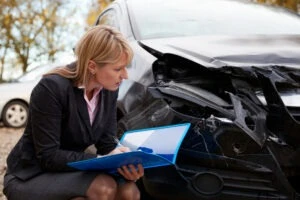 Guessing the timeframe for settling a truck accident claim can be incredibly frustrating. After you've gone through physical and emotional healing from injuries, you just want to move on with your life. However, complex negotiations take time, and as top-rated truck accident lawyers in Los Angeles, the legal team at Arias Sanguinetti won't accept less than you deserve.
Rushed settlements usually mean reduced compensation. By being patient and diligent, we'll construct an iron-clad case that maximizes your payout. With over 30 years of handling truck injury cases, we have the experience to negotiate with insurance companies and negligent parties, litigate to ensure that all responsible parties are held accountable, and obtain the maximum recovery for your injuries.
While the process varies case-by-case, you can trust the knowledge compiled in this article to alleviate the guesswork of how long your truck accident case will take to settle or go to trial, and instead, prepare and focus on healing.
What Is the General Timeline for Settling a Truck Accident Claim?
If you suffered injuries and damages in a truck crash, you may receive compensation through an insurance settlement. But how long does this legal process take from start to finish? The timeline depends on many factors.
It can take anywhere from six months to more than a year to settle a truck accident claim. Less complex cases with smaller damages may be resolved within six to nine months. Major injury claims involving extensive medical treatment and lost wages can take a year or longer to fully document and settle.
Does the Settlement Amount Affect the Amount of Time It Takes to Settle a Truck Wreck Claim?
Higher value claims for severe injuries, permanent disability, or fatalities take more time to investigate and settle fairly. The insurance company will likely conduct extensive reviews before making large payouts exceeding $500,000. Be prepared for a lengthy process if your damages are substantial.
Are There Time Restraints on Filing a Truck Accident Claim?
The statute of limitations sets legal deadlines for filing claims in each state. In most states, you have one to three years from the crash date to file or settle a truck accident lawsuit. So the settlement timeline clock starts ticking on the actual date of the accident unless your case qualifies for an exception.
Click to contact our abogados de lesiones personales today
Can Settlement Talks Start Before a Truck Accident Lawsuit Is Filed?
Yes, often settlement negotiations begin right after an accident, during the investigative stage. Your attorney can contact the insurance company with evidence of liability and your damages and seek a satisfactory offer. In many cases, an early truck accident settlement is possible if the other party is willing to negotiate.
If that fails, a personal injury lawsuit can be filed within the statute of limitations. Ultimately, the time it takes to settle a truck accident claim is unpredictable but with a result-driven personal injury lawyer, you have a stronger chance of winning.
Complete a Free Case Evaluation form now
How does Hiring a Truck Accident Attorney Impact the Timeline?
Retaining an experienced attorney from the start can speed up the process significantly compared to negotiating alone against insurance companies. Skilled trucking accident lawyers know how to build leverage and maximize evidence to obtain fair settlements faster.
If you decide to fight your truck accident injury claim alone, the insurer may stall on providing adequate information in a timely manner, become hard to reach, or delay the process in hopes of weakening your attempt at fair compensation.
What Slows Down the Truck Accident Settlement Process?
In exploring the timeframe it takes to settle a truck accident claim, it is important to know what factors can reduce the speed of the process as well:
Limited insurance coverage

Multiple defendants

Catastrophic injuries

Pre-existing medical conditions

Disputed liability issues, such as

comparative negligence

Full litigation and trial

Greater lost income
The best way to ensure an efficient truck accident settlement is to have your Los Angeles personal injury attorney working on your case immediately after the crash.
How Long Will It Take to Receive a Truck Accident Settlement Check?
After verbally agreeing to a settlement amount, it takes approximately two to six weeks for the insurer to deliver your check. This allows time for all required releases and settlement documents to be signed. Once the final papers are executed, you should receive your agreed-upon compensation very promptly.
Settling a trucking accident claim can take anywhere from several months to over a year depending on the variables. An experienced attorney will work efficiently to help obtain fair compensation as quickly as circumstances reasonably allow. With legal guidance, you can avoid unnecessary delays.
Are There Ways to Expedite a Truck Accident Claim?
Yes, there are ways to expedite a truck accident claim. Building an effective and comprehensive case with strong evidence of liability and damages is essential. This includes collecting police reports, eyewitness accounts, photographic evidence, medical records, wage statements, and other necessary documents.
Our attorneys at Arias Sanguinetti | Trial Lawyers focus on building leverage through negotiations that can lead to an early resolution. The fastest route to a resolution and obtaining compensation following a truck accident can be discussed in depth during our free case review. Contact us today.
Call or text 310-844-9696 or complete a Free Case Evaluation form