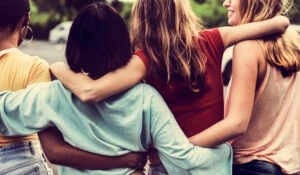 Being a survivor of sexual harassment can add pain and trauma to everyday life.. Although money and damage recovery cannot heal your pain, it can help you cope with the financial and physical effects you may face, as well as access therapy and other recovery resources.
Our sexual harassment lawyers in Los Angeles at Arias Sanguinetti | Trial Lawyers explain what damages you can recover and how we can help if you're a survivor of sexual harassment. Read on to learn about what damages you can recover.
Economic Damages for Sexual Harassment
Damages that have an actual recoverable dollar amount are referred to as economic damages. You can recover the actual dollar amount for these losses since the losses are usually well-documented. Some of the common damages you can recover in a sexual harassment claim include:
You may be able to recover compensation for lost wages or income resulting from the impact of the harassment, helping to alleviate the financial burden caused by the unjust treatment.
Reimbursement for medical expenses incurred as a direct result of the harassment can help you seek the necessary care and support, ensuring your well-being is prioritized and your healing journey is supported.
Recovery of future earnings that may be affected by the harassment can provide reassurance and financial stability as you go through the long-term implications of the harassment.
Restitution for career setbacks or missed opportunities caused by the harassment acknowledges the impact on your professional growth and aims to provide a sense of empowerment and justice.
Reimbursement for costs associated with seeking therapy or counseling to address the emotional toll of the harassment recognizes the importance of your mental well-being and provides support for your healing process.
Compensation for any expenses related to job search or career transition as a result of the harassment helps you rebuild your professional life and move forward with renewed confidence.
Non-Economic Damages You Can Recover After Sexual Harassment
Another type of damage you could be eligible for is non-economic damages. Non-economic damages are the long-term effects of the harassment that cause you to experience emotional and psychological distress, impacting your overall well-being and quality of life. While these damages may not have a direct monetary value, you can still recover money for them. We can help you recover the following non-economic damages:
Pain and suffering

: The emotional pain, mental anguish, and distress caused by the harassment can have long-lasting effects on your emotional well-being. Compensation for pain and suffering acknowledges the toll it has taken on your life and provides validation for your experiences.

Emotional distress

: Sexual harassment can lead to significant emotional distress, including anxiety, depression, post-traumatic stress disorder (PTSD), and other mental health conditions. Seeking compensation for emotional distress aims to assist you in accessing the necessary support and treatment to heal and recover.

Loss of enjoyment of life

: The impact of harassment can diminish your ability to enjoy daily activities, hobbies, and relationships. Compensation for loss of enjoyment of life seeks to restore your ability to experience happiness, fulfillment, and joy in life.

Damage to personal relationships

: Sexual harassment can strain personal relationships, including family, friendships, and intimate partnerships. Recovering damages for damage to personal relationships recognizes the harm caused and aims to address the impact on your support system.

Impairment of reputation

: Harassment can tarnish your personal and professional reputation, affecting your standing within your community or industry. Seeking compensation for impairment of reputation acknowledges the harm caused and aims to restore your reputation and professional standing.
What Are Punitive Damages?
In cases of sexual harassment, punitive damages serve as a powerful legal tool designed to deter and punish the wrongdoer for their reprehensible actions. In California, punitive damages are available in certain circumstances to provide additional compensation beyond economic and non-economic damages.
Our team will fight for you and every damage that you qualify for. We understand that what you're going through is hard enough, and we're prepared to take on your case while you relax and heal.
Click to contact our abogados de lesiones personales today
How Can a Sexual Harassment Attorney Help You Recover Your Losses?
Starting a sexual harassment claim can be a complex and emotionally challenging process. Partnering with our attorneys at Arias Sanguinetti | Trial Lawyers can provide invaluable support and assistance in your pursuit of justice. Here are ways in which we can help you recover your losses:
Negotiations and Settlements
We will handle all communication and negotiations with the opposing party, including employers, insurance companies, or other responsible parties. We will advocate for your rights and work diligently to secure a fair settlement that adequately compensates you for your losses. Having a skilled attorney increases the likelihood of achieving a favorable outcome and ensures that you are not taken advantage of during the negotiation process.
Litigation and Trial Representation
If a settlement cannot be reached through negotiations, we will be prepared to take your case to court. We'll guide you through the litigation process, representing your interests at every stage. Your attorney will present a compelling case on your behalf and actively look for other damages that you could be eligible to recover.
Emotional Support and Advocacy
Beyond the legal aspects, our team knows the emotional toll that harassment can have on survivors. We provide compassionate support, ensuring that your voice is heard and that you are treated with respect and dignity throughout the legal process. Your attorney will stand as your advocate, fighting for your rights and seeking justice on your behalf.
Complete a Free Case Evaluation form now
Learn More About Recovering Damages in a Sexual Harassment Claim
At Arias Sanguinetti | Trial Lawyers, our legal team can help you fight for the damages you qualify for as a survivor of sexual harassment. We won't back down until you feel that justice has been served and the liable parties are held accountable.
Contact our sexual harassment attorneys in Los Angeles to get a free consultation.
Call or text 310-844-9696 or complete a Free Case Evaluation form