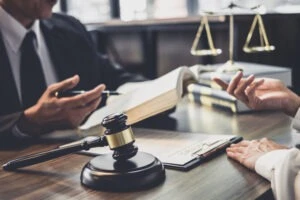 Getting into a truck accident is a stressful and life-altering experience. You may be feeling overwhelmed and unsure of what to do. One of the most important decisions you'll need to make is selecting the right truck accident lawyer.
Choosing the wrong lawyer can leave you unable to get the compensation you deserve. Let's cover some key tips for finding an experienced truck accident lawyer. Contact Arias Sanguinetti for more information and to speak about your case.
Why Is it So Important to Hire a Quality Truck Accident Lawyer?
Getting into a truck accident can be devastating. The physical, emotional, and financial toll it takes on your life can be overwhelming. In times like these, it is crucial to have the right support system in place, and that starts with hiring a good truck accident lawyer.
Truck Accident Cases are Complex
Unlike regular car accidents, truck accidents often involve multiple parties, such as the truck driver, the trucking company, and the manufacturer of the truck or its parts. Determining liability can be a challenging task, and without proper legal representation, you may be at a disadvantage.
Creating a Strong Case
A good truck accident lawyer also knows how to build a strong case on your behalf. They will gather evidence, interview witnesses, and work with accident reconstruction experts to establish liability and determine the full extent of your damages. They will fight for fair compensation for your medical bills, lost wages, pain and suffering, and any other losses you have incurred as a result of the accident.
Support and Guidance
In addition to their legal expertise, an experienced truck accident lawyer can provide you with much-needed emotional support during this difficult time. They will guide you through the legal process, answer your questions, and provide reassurance and guidance every step of the way.
They can make all the difference in the outcome of your case, ensuring that you receive the justice and compensation you deserve.
Factors to Consider When Choosing a Truck Accident Lawyer
Finding the right truck accident lawyer is crucial for the success of your case. There are several factors you should consider when choosing a lawyer to represent you in your truck accident claim.
Experience:

Truck accident cases can be complex, so you want someone who understands the intricacies of this area of law. A lawyer who has handled numerous truck accident cases will have the knowledge and skills necessary to effectively represent your interests.

Reviews:

Look for reviews and testimonials from past clients to get an idea of their track record. A lawyer with a strong reputation is more likely to have a history of achieving favorable outcomes for their clients.

Communication and liability:

You want a lawyer who will keep you updated on the progress of your case and promptly respond to your questions and concerns. A lawyer who is accessible and responsive will ensure that you are well-informed throughout the process.

Fees and payment options:

Discuss the fee structure with potential lawyers to ensure it is fair and reasonable. Additionally, inquire about payment options, such as contingency fees, where the lawyer only gets paid if they win your case.

Consultation:

Schedule an initial consultation with the lawyer to get a sense of their approach and personality. Trust and compatibility are important in any attorney-client relationship, so make sure you feel comfortable working with the lawyer you choose.
Why Arias Sanguinetti?
The team at Arias Sanguinetti are well-respected, well-versed truck accident attorneys. Let's get into some of the reasons why you should choose to partner with us if you find yourself in the unfortunate event of a trucking collision.
Proven Track Record of Success
First and foremost, our firm has a proven track record of success in handling truck accident cases. With years of experience and expertise in this area of law, our team has consistently achieved favorable outcomes for our clients, obtaining the compensation they deserve.
A Reputation for Excellence
Our reputation speaks for itself. We are highly regarded in the legal community for our professionalism, dedication, and commitment to our clients. Our past clients have praised us for our communication skills, responsiveness, and ability to effectively advocate for their interests.
Clear Communication
When you choose Arias Sanguinetti, you can expect clear and open communication throughout your case. We will keep you informed about the progress of your case, promptly respond to your questions and concerns, and ensure that you feel supported every step of the way.
Affordable Legal Representation
In terms of fees and payment options, we understand that truck accident cases can be financially burdensome. That's why we offer flexible payment arrangements, including contingency fees, so you don't have to worry about upfront costs. Our goal is to make quality legal representation accessible to everyone.
Choosing Arias Sanguinetti means choosing a team of dedicated professionals who will fight tirelessly for your rights. We have the experience, knowledge, and reputation to handle your truck accident case with the highest level of skill and care. Contact us today to schedule a consultation, and let us help you obtain the justice and compensation you deserve.
Click to contact our abogados de lesiones personales today
Contact Us Now for a Free Consultation
In your search for a truck accident lawyer, it's essential to consider the importance of experience, reputation, and communication. By considering these factors, you can make an informed decision and choose a lawyer who will fight for your rights and help you obtain the compensation you deserve.
With the right truck accident lawyer by your side, you can navigate the legal process with confidence and peace of mind. Don't settle for anything less than the best representation — contact our team at Arias Sanguinetti for a free consultation.
Call or text 310-844-9696 or complete a Free Case Evaluation form