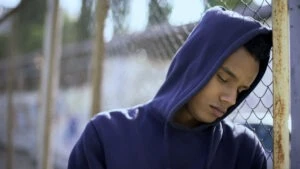 In 2023, a new statute of limitations opened up in California for victims of sexual abuse. This "lookback window" begins a three-year time period where individuals who were previously barred from bringing claims due to the long period of time between the abuse and now can file a sexual abuse case.
The sexual abuse mass action attorneys at Arias Sanguinetti are currently bringing a case against the California Youth Authority for failing to protect incarcerated minors by hiring individuals who sexually abused juveniles. 
Let's explore how a Los Angeles employment class action lawyer lawyer can help those who were taken advantage of or exploited by those in power in the system. We will discuss the power of a mass action case and how it can be used to support the rights of those who were sexually abused as minors in California detention camps.
Through legal representation and public advocacy, we can help give survivors a voice in the court system and beyond.
The CYA Ventura School Sexual Abuse Case
The California Youth Authority's coed Ventura School has been under scrutiny for alleged sexual assaults and the tragic death of a victim. State officials have been gathering information to investigate these incidents. Originally scheduled to focus on an alleged rape and the rate of attempted suicides at the Ventura School, the hearing has now been expanded to include additional alleged incidents.
The Ventura County district attorney's office recently announced that they will not be pressing charges in the alleged rape due to insufficient evidence. However, new information about other alleged incidents has surfaced, prompting the prison management committee to reexamine the 1996 alleged rape and extend their investigation further. This includes looking into allegations of alleged rape and the circumstances surrounding the death of the victim.
These allegations highlight the urgent need for accountability and reform within the California Youth Authority. Cases of sexual abuse are not limited to Ventura County. Our attorneys have uncovered sexual abuse at most juveniledetention camps and facilities throughout California and are currently bringing cases against state entities. It is essential that California Youth Authority sexual abuse lawyers and advocates continue to fight for justice and ensure that the voices of the youth are heard and their rights are protected.
Why File a Mass Action Lawsuit Against the CYA?
A mass action lawsuit is a legal strategy in which a large group of individuals collectively files a lawsuit against a common defendant or defendants. This approach allows for a unified front, pooling resources and strength in numbers to hold accountable those who have caused harm or violated the rights of the group. It's crucial to note that a mass action is different from a class action because each plaintiff files on behalf of themselves and therefore gets a chance to tell their story.
In the context of youth advocacy in California, a mass action lawsuit can be a powerful tool for creating change within the California Youth Authority (CYA). By joining together, people who experienced similar mistreatment or violations of their rights while they were minors within the CYA can take legal action against the agency, seeking justice and pushing for systemic reform.
Mass action lawsuits are particularly effective in cases where individuals have experienced similar harm or rights violations but may not have the means or resources to file individual lawsuits. By consolidating their cases into a single mass action lawsuit, youth can amplify their voices and increase the likelihood of achieving meaningful change.
The Role of a Mass Action Lawyer in Advocating for Rights
Our attorneys can play a crucial role in advocating for the rights of youth in California. They serve as the voice for those who have been harmed by a common issue and may not have the resources or power to fight for justice on their own. The role of a mass action lawyer goes beyond just legal representation; they become champions for their clients, fighting to protect their rights and ensure they receive fair compensation for the harm they suffered when they were minors.
Representing a Large Group of Individuals
A mass action lawyer's role is to represent a large group of individuals who have been similarly affected by a common issue. By bringing these individuals together, Arias Sanguinetti can amplify their voices and increase their chances of success. This collective action benefits the plaintiffs directly involved and serves as a deterrent to future wrongdoing by sending a strong message that accountability will be upheld.
Raising Awareness
Mass action lawyers also play a vital role in raising awareness about systemic issues and advocating for change. By representing a large group of individuals, they shed light on injustices and dangers that may otherwise go unnoticed or unaddressed. Their work can lead to policy changes, industry regulations, and safer practices that protect their clients and the wider community.
Fostering Unity and Support
In advocating for the rights of a large group, our mass action lawyers provide a sense of unity and support. Many individuals who have been harmed may feel isolated or powerless, but by joining forces in a mass action lawsuit, they gain strength and solidarity. Mass action lawyers not only fight for their clients' rights but also create a community of support and understanding.
Current Issues Facing Youth in the Juvenile Justice System
The juvenile justice system in California faces a number of pressing issues that impact the lives of young people.
Lack of Rehabilitative Services and Support
Another issue is the lack of rehabilitative services and support for youth. Many young people enter the system with complex trauma and underlying issues that require specialized care. However, the current system often focuses on punishment rather than rehabilitation, failing to address the root causes of juvenile delinquency.
Solitary Confinement
Moreover, the use of solitary confinement remains a critical concern. Studies have shown that placing youth in isolation can have severe psychological effects and exacerbate existing mental health issues. The practice of solitary confinement in the juvenile justice system needs to be reevaluated, and alternatives that promote rehabilitation and well-being must be implemented.
Contact a California Youth Authority Lawyer Now
Advocating for the rights of youth in the California Youth Authority is a crucial task that requires collective action. California Youth Authority mass action lawyers play a vital role in providing legal representation and public advocacy for young people.
By partnering with Arias Sanguinetti, you can bring attention to systemic issues, hold the CYA accountable, and push for necessary reforms. Together, we can create a brighter future for all young people in California—contact us now for more information.